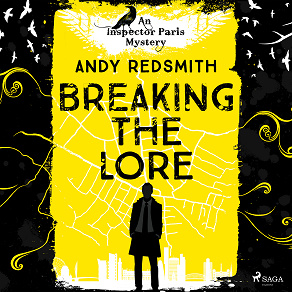 Breaking the Lore
A magical, mischievous mystery perfect for fans of Douglas Adams, Neil Gaimon, and Ben Aaronovitch.

How do you stop a demon invasion... when you don't believe in magic?

Inspector Nick Paris is a man of logic and whisky. So staring down at the crucified form of a murder victim who is fifteen centimetres tall leaves the seasoned detective at a loss... and the dead fairy is only the beginning.

Suddenly the inspector is offering political asylum to dwarves, consulting with witches, getting tactical advice from elves and taking orders from a chain-smoking talking crow who, technically, outranks him. With the fate of both the human and magic worlds in his hands, Nick will have to leave logic behind and embrace his inner mystic to solve the crime and stop an army of demons from invading Manchester!


Andy Redsmith was born in Liverpool but moved the enormous distance to Salford and has lived in Manchester ever since. He says the people there are great, but we don't talk about football. Over the years working in IT he worked with some very clever people and some complete weirdos, none of whom bear any resemblance to the characters in his books. Honest. He has a wonderful wife, a great son, and a loft full of old Marvel comics. One day he'll get round to selling them. That's the comics, not the family.
Listen to sample
---