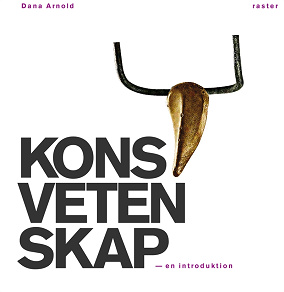 Konstvetenskap - en introduktion
I denna kortfattade och precisa bok ger Dana Arnold en introduktion till de frågor, debatter och föremål som tillsammans utgör konstvetenskapen som disciplin. Genom att använda ett brett urval av bilder, från statyerna på Påskön till Super Mario Brothers, visar författaren hur konstverken själva kan vara en utgångspunkt för hur vi kan »läsa« konsthistorien och ger förslag på flera olika sätt som vi kan uppskatta, tänka kring och förstå konst på och förmedlar därigenom en effektiv och lustfylld entré till den konstvetenskapliga världen.

Med en ordlista över tekniska termer och en förteckning av adresser till användbara hemsidor är detta på samma gång en ovärderlig och lättillgänglig introduktion till ett fascinerande ämne.

Dana Arnold är professor i konsthistoria vid University of East Anglia. Arnolds senaste arbeten omfattar bland annat A Short Book About Art, (Tate, 2015), Rural Urbanism: London Landscapes in the Early Nineteenth Century (Manchester University Press, 2006), Reading Architectural History (Routledge, 2002) och Re-presenting the Metropolis: Architecture, Urban Experience and Social Life in London (Ashgate, 2000).

Dan Karlholm har skrivit bokens förord och svarat för fackgranskningen. Han är professor i konstvetenskap vid  Södertörns högskola och har framför allt forskat om konstvetenskapens historia och teori, museer, modern konst och visuell kultur.?
---