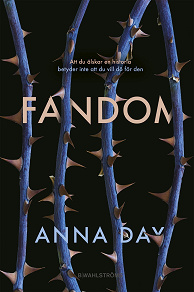 Fandom
Tänk om du kunde vara Katniss i Hungerspelen - på riktigt? Coolt, va? Fast sedan kommer du på att du ju inte kan skjuta med pil och båge eller klättra i träd som hon, och inte har hennes överlevnadskunskaper ....
För Violet och hennes kompisar är det inte
Hungerspelen
utan boken och filmen
The Gallow's Dance
som gäller. De skriver fanfiction och håller på med cosplay, och under en fandomträff på Comic Con händer det ofattbara - Violet och hennes vänner transporteras till
The Gallow's Dance
på riktigt. Inom loppet av fem minuter har de orsakat hjältinnans död. Det blir upp till Violet att ta hennes plats, spela huvudrollen, förälska sig i hjälten och ta sig levande tillbaka till sin värld. Men berättelser har en tendens att få ett eget liv …
Ett actionfyllt, genreöverskridande fantasy-äventyr av ett nytt stjärnskott på YA-scenen.
---