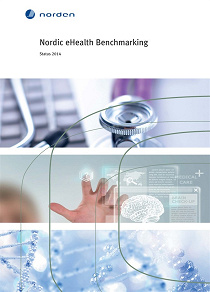 Isbn:
978-92-8934-167-7
Publisher:
Nordiska ministerrådet
Category:
Society & Culture
Accessible since:
July 2015
---
Nordic eHealth Benchmarking
The report presents results of the Nordic eHealth Research Network, a subgroup of the eNordic Council of Ministers Health group. The network defined and collected data for altogether 49 common eHealth indicators from the Nordic Countries. Health information was quite comprehensively electronically available from other organisations in all the Nordic countries by end of 2014. Intensity of use of nationally stored data remained low except in Denmark. Sweden had best availability of the Patient portal functionalities. Patients used patient portal functionalities rarely except in Denmark. Doctors in Iceland had most positive experiences of their health information systems. Even with limitations, the current work presents a solid basis for working towards the goal of the eHealth network: generating comparable information to support development of Nordic welfare.
---